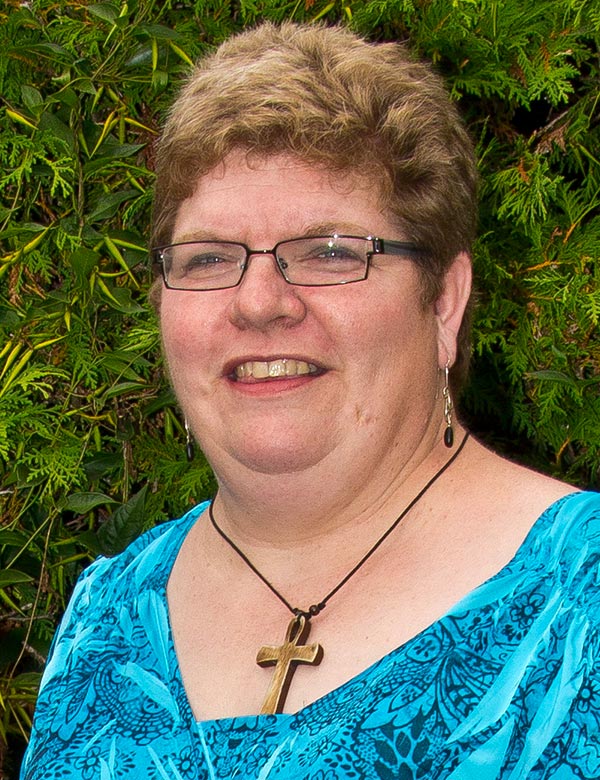 Elizabeth lives at Omemee on a farm with spouse Peter and their three children. She is a graduate of Queens in English and Religion. She is a long time volunteer with the Ontario Association of Agricultural Societies. Elizabeth is also active in 'Brainchild' , helping parents who have a child with a brain tumor. Elizabeth is a caring individual who will work with you to make your wedding ceremony all you want it to be whether non–denominational or spiritual. Her calm and professional manner will be a welcome part of your day.
Areas served
Lindsay, Omemee, Lakefield, Peterborough, Ennismore, Bridgenorth, Bethany, Cavan, Blackstock, Nestleton, Yelverton, Janetville, Fenelon Falls, Bobcaygeon, Wilberforce, Buckhorn, Millbrook
Wedding reviews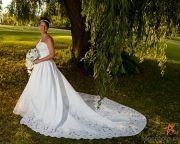 Hi Diane, thank you so much. The ceremony was amazing and we had many people speak to us afterwards about how lovely it was and how great you were. Your presence and officiating made a wonderful day that much more memorable for us and everyone there. Thanks again.
Jason and Josée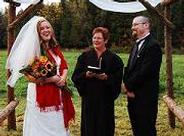 John and I want to extend our warmest thanks to ASW for making our very special day memorable!!!!! The process was hassle free, the service was immediate and our officiant, Diane Paquette, was warm, welcoming and personable. You would never know that we had all only recently met!Given the opportunity to do it all over again - we would not hesitate to use ASW services and we will definitely recommend their services to anyone getting married in a traditional or less than traditional setting like we did!
John and Cathy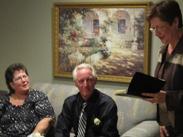 Thanks Diane Paquette for for your role in our wedding ceremony, a ceremony that was all we desired – warm, intimate, loving….and humorous. Meeting you was like meeting an old and dear friend. My daughter said that she would ask you to perform her marriage ceremony as well in the near future. Thank you for making our day so special, you really made us feel comfortable and your help was appreciated. We will definitely be recommending you to our friends in the future....
Sue and Pat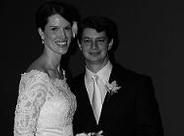 We can't thank you enough for doing such a great job last night at our wedding ceremony. Everything exceeded our expectations and it was so nice to have an officiant who was so "present" and immersed in the excitement and emotion of it all!! Everyone was raving about the ceremony and what a great job you did. Your approach to the ceremony was perfect...sincere and formal but with enough laughter and humour to keep our nerves in check and the guests engaged. Great job!!
Rachel & Didier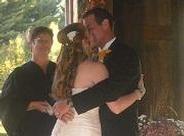 Thank you so much Diane Paquette, for everything! It has taken me awhile to return calls and emails and get myself organized after a couple weeks of pure hectic! Now that the dust has settled a bit I have more time. Our wedding day was perfect in everyway Diane. The weather was the one thing I was never worried about and I what a beautiful day it was in more ways than one! Beantown is such a perfect place to get married, I cannot say enough about it. I still get emotional when I think about it :) Thank you Diane for everything you did and being so flexible with our schedule. You made our day complete with your warming personality and inviting smile. I"m still gettting comments from family and friends on how you conducted the ceremony and on what a nice person you are. We cannot thank you enough from the bottom of our hearts
Wanda and Jamie
We were extremely pleased with Diane Paquette. Due to living in another city, we were only able to coordinate one short meeting with Diane, but we felt very comfortable with her from the first. Her background was so similar to ours, she almost felt like family! The ceremony was exactly what we wanted. Intimate, simple and allowing for the participation of friends and family.
Jennifer & Jean-Guy
Diane helped make our day perfect; a fun and family friendly wedding. We decided to have a sledge hockey wedding and wanted as many of our guests, as possible, on the ice with us, in skates and sledges. Diane met with us at the rink to help us plan out the logistics and, in keeping with our theme, she was sweet enough to perform our ceremony in her skates. Diane also helped us combine our wedding vows with the baptism ceremony to include our 3 month old daughter. It was a truly special day and Diane captured our vision perfectly. Many Thanks,
Hazel, Alain and Victoria.
Diane Paquette was GREAT and offered many great ideas during the planning process. We were referred to All Seasons Weddings by my brother and his wife who were married by them 2 years ago. We are very happy for their referral and couldn't have picked anyone better then Diane to perform our ceremony.
Jennifer & Anthony
Dear Diane, from the day I recognized your name and photo on this website, it seemed that it was a sign that you were meant to be our officiant. You taught me in high school! Chris and I wanted to thank you for the beautiful ceremony (conducted in French) you helped us create. From the day we first spoke on the phone, you were able to put our mind at ease that there was nothing to be nervous about and that you would guide us throughout the process. You did just that! Despite the technical difficulties with the music which delayed the ceremony a bit, our guests commented about how you managed the situation with grace, calmness and humour, making everyone feel at ease, and some not even noticing that there were issues at all. I am sure that should any of our guests decide to tie the knot someday, they will ask us for your contact info. Merci encore!
Isabelle & Chris